Exploring Open D (and Related Tunings)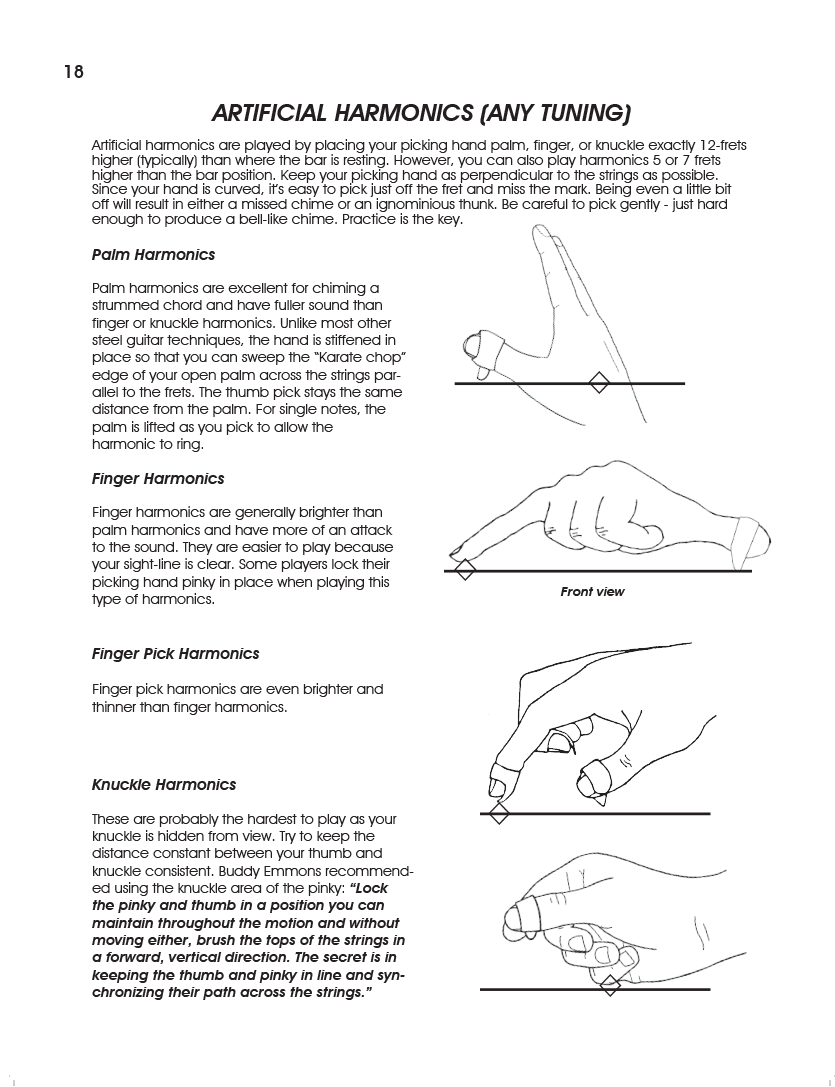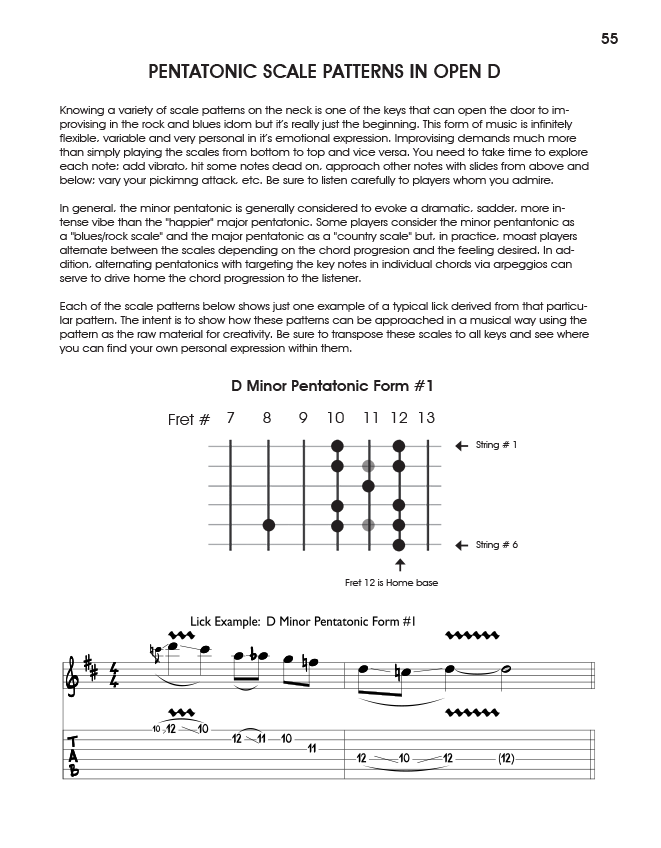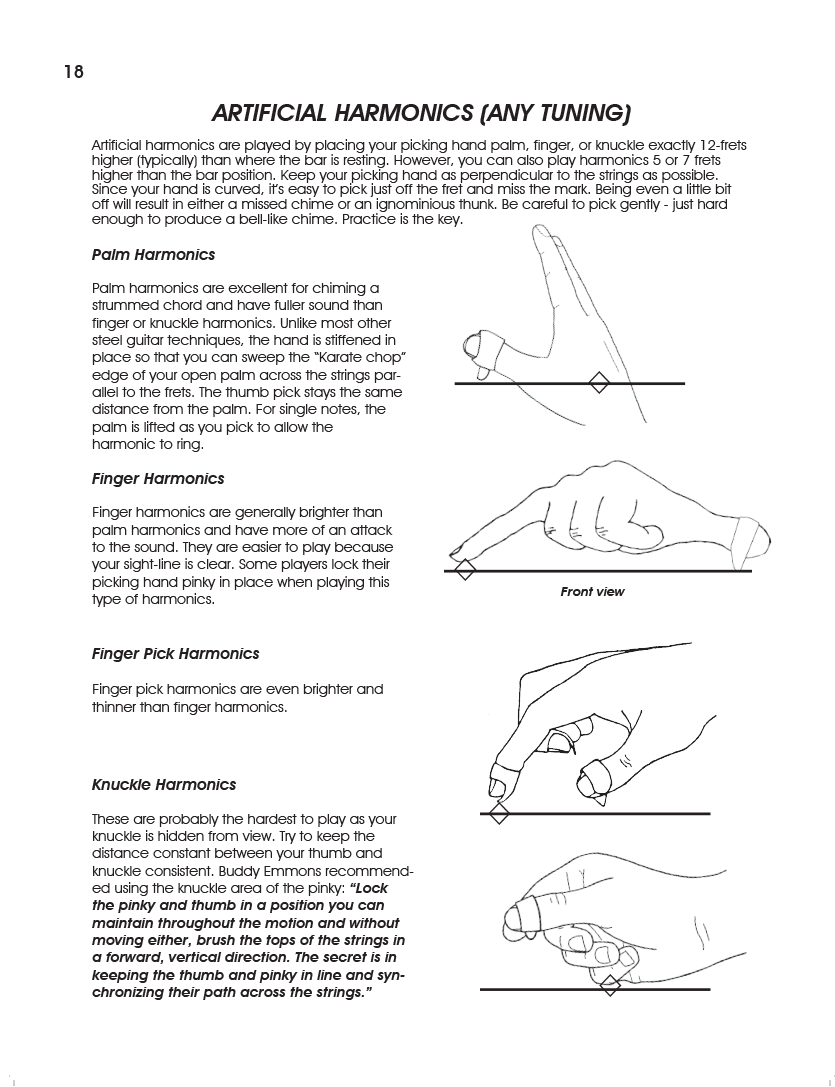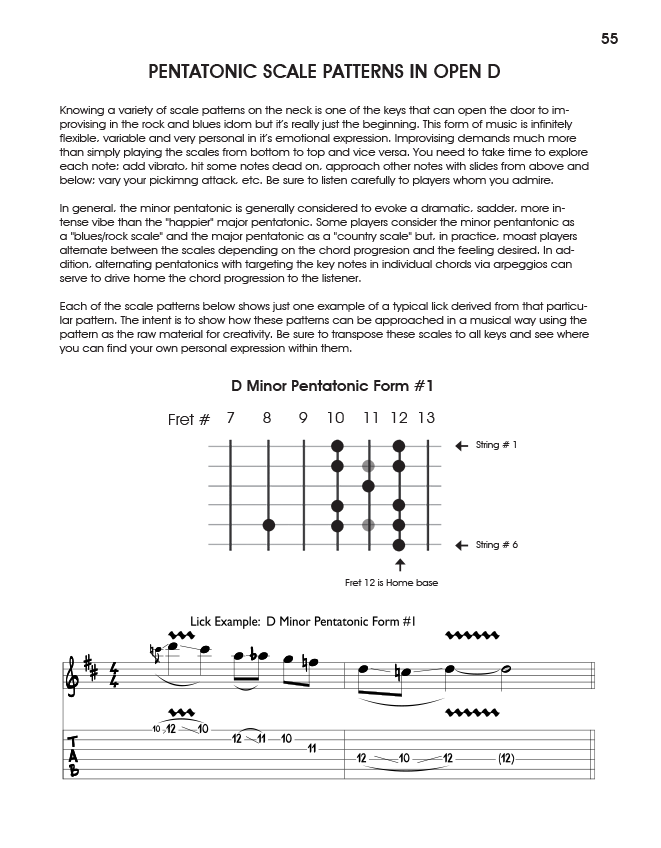 Exploring Open D (and Related Tunings)
Exploring Open D (and Related Tunings)
Open D tuning (low to High) D A D F# A D, is one of the most popular tunings used by lap steel and bottleneck players around the globe across a wide variety of musical genres. . This comprehensive 152-page, spiral-bound book for Dobro, Weissenborn & Electric Lap Steel Guitars gives you the info you need to understand Open D Tuning (and its related tunings of Dmaj7, Dminor, Dsus Tuning (DADGAD), and D6th) to play, arrange and improvise in whatever style you want to play.
INCLUDES 20 ARRANGEMENTS TO PLAY IN STANDARD NOTATION AND TABLATURE (with performance tips for each song)
PLUS ...
• Fretboard Maps for Open D, Dmaj7, Dmin, Dsus(DADGAD) & D6th
• Tips for Understanding/Conceptualizing the Tunings
OPEN D TUNING ....
• Picking Exercises and Licks
• Hammer-on / Pull-off Exercises
• Roll Patterns
• Harmony & Chord Forms
• Behind-the-bar string bending, rolls, blocking, muting and harmonics
• Major + Pentatonic, Scales, Arpeggios and Riffs
• Blues & Country Improvisation Ideas, Techniques & Turnarounds
• Grooves in Open D
• Expressive Single-note Playing (David Lindley/Brother John)
• Arranging in Open D and its related tunings
Click on the images (above left) to view sample pages.
SCROLL DOWN TO HEAR COMPUTER-GENERATED SAMPLES OF MOST OF THE EXERCISES AND EACH SONG ARRANGEMENT
Note: most of the audio examples are computer-generated MIDI versions of examples and songs. MIDI reflects a pale approximation of all the subtle nuances of expression that the steel guitar offers. It will, however, give you a feeling for the the melody, timing and expression intended.
THE FOLLOWING EXERCISES ARE ALL IN OPEN D TUNING
SONG ARRANGEMENTS IN OPEN D TUNING
SONG ARRANGEMENTS IN Dmaj7 TUNING
SONG ARRANGEMENTS IN D minor TUNING
SONG ARRANGEMENTS IN Dsus TUNING (DADGAD)
SONG ARRANGEMENTS IN D6th TUNING
CLICK THE LINK IN THE TOP NAVIGATION BAR TO SEE SINGLE SONG ARRANGMENTS, TRANSCRIPTIONS AND MORE!