Hot Strings! Classic Lap Steel Instrumentals in C6th Tuning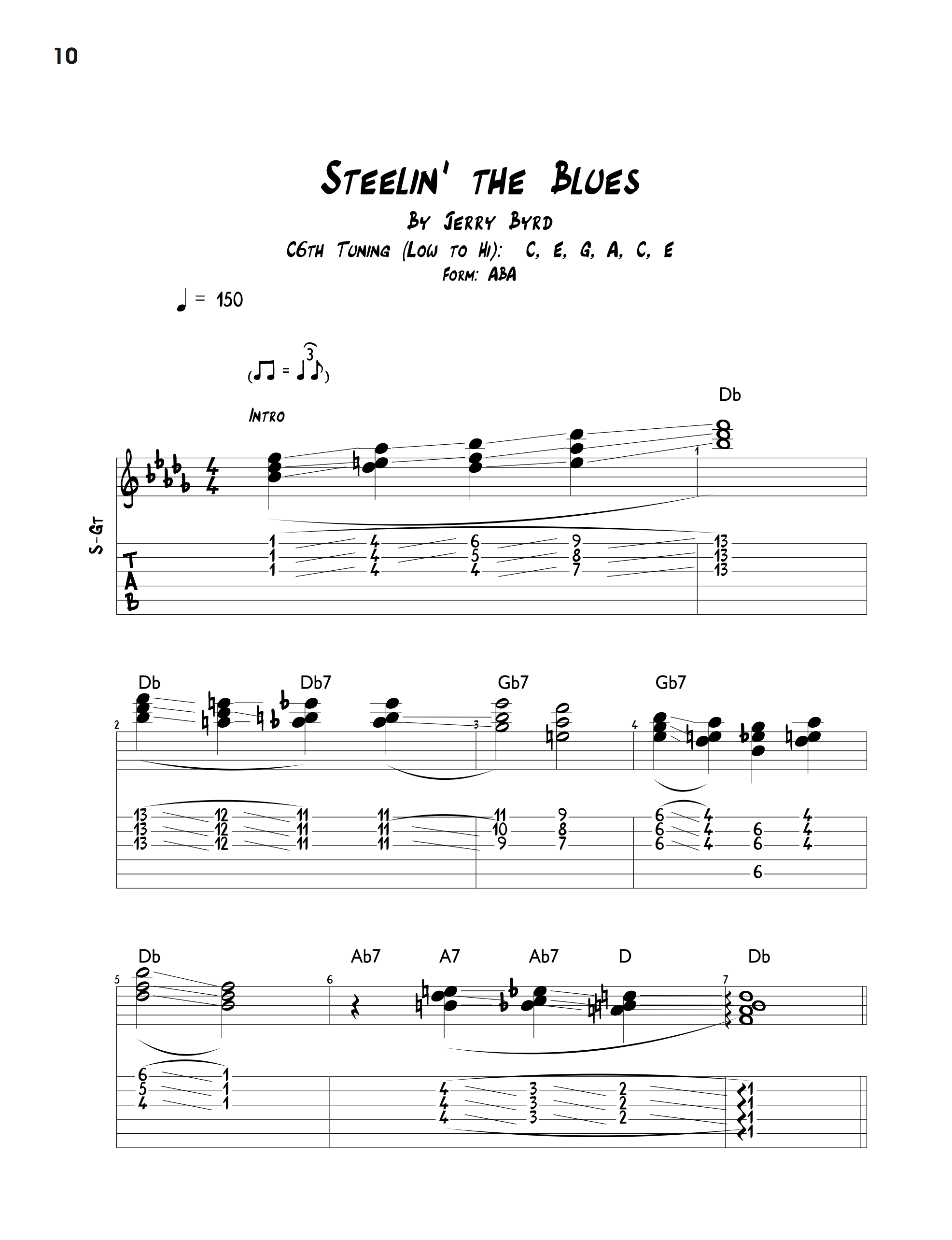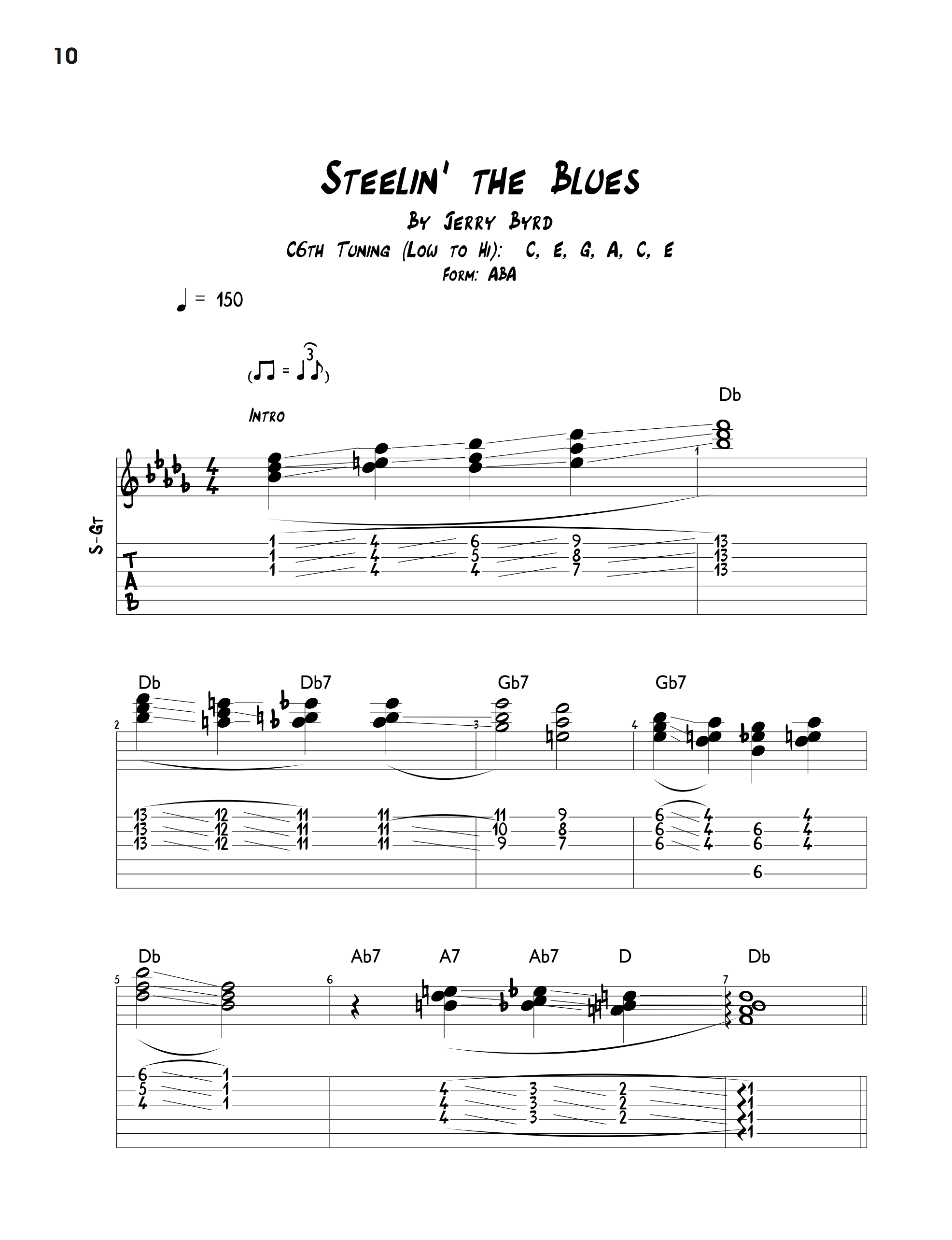 Hot Strings! Classic Lap Steel Instrumentals in C6th Tuning
20 Instrumentals written by some of the greatest steel guitarists ever to pick up a tone bar ... Jerry Byrd, Speedy West, Joaquin Murphey, Herb Remington, Kayton Roberts, Don Helms, Noel Boggs, and more.
C6th tuning (low to High) C E G A C E, is one of the most popular tunings used by lap steel players around the globe across a wide variety of musical genres. This 82-page book includes many of the classic tunes steelers have loved playing for many years as well as terrific but lesser-known gems that deserve exposure. Though these songs were originally done in a variety of tunings, all songs are arranged here in 6-string C6th tuning or C6th/A7 tuning - a variation of C6th where just string six is raised one half step. All songs are easily adaptable to 8-string guitars.
20 ARRANGEMENTS IN STANDARD NOTATION AND TABLATURE
PLUS ... Fretboard Maps for C6th and C6th/A7 tuning, Tips for Tuning, Blocking, and playing Harmonics and Background Info on all of the songs.
Click on the images ( left) to view sample pages.
SCROLL DOWN FOR ...
* Links to the original performances of each song
* Link to download computer-generated mp3s of the arrangements in the book.
CLICK THE LINK IN THE TOP NAVIGATION BAR TO SEE SINGLE SONG ARRANGMENTS, TRANSCRIPTIONS AND MORE!